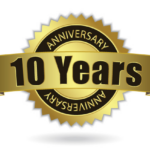 2011 to 2021 – Privately Owned and Independant.
Shelford Heating Ltd was formed in October 1st 2011 following a Management Buyout from Watson Petroleum consisting of the Trade, Assets and Goodwill. All staff previously employed where transferred as Employees to the new company.
Many of our current Customers will recall the Purchase of Shelford Energy and Shelford Heating by Watson Petroleum in March 2009 from its then Owners Shelford Petroleum Oil Transport Ltd where it all started in the 1960's when oil became a fuel for the home heating market in rural Cambridgeshire and surrounding Counties.
This knowledge of oil heating was further expanded in the late 1990's to include gas heating along with installation of heating systems, and full maintenance packages. Shelford Heating now successfully services thousands of customers annually.
The future of heating is forever changing, and we are now embarking on major changes in how our homes and businesses are heated along with generation of free and renewable energy. Unfortunately the days of cheap fuels are no longer! As a result we need to identify more sustainable sources and improved technologies.
Our Catchphrase More Than Just a Service was born in 2005, it was and still is to this day amazes us that Customers believe we only Service Oil Heating –  Boiler Heating Design Installation and Repairs using Gas, Oil, LPG, Biomass, Electric and Renewable Energy such as Heat Pumps is our core product, Oil Tank Installations, Bathroom Installations and General Plumbing forms a  important part of what we also undertake.
Shelford Heating Ltd has invested heavily in extensive research of new technologies, staff training, development of its product range and the installation of new computer operating systems that will take us forward into the next generation of ownership with opportunities to grow organically and continue providing a First Class Service to homeowners, business, and commercial organizations throughout Cambridgeshire and the surrounding Counties.
Sustainable and Environmentally Friendly Solution in how we heat our Homes and Busineses is at our core of what we do, We have seen high levels of Interest in alternative energy such as Solar Hot Water, Air Source Heat Pumps, Blue Flame Technology for Oil Boilers, Condensing Gas Boiler (Hydrogen Ready 20%), Hybrid Air Source/Fossil fuel Appliances  and hopefully soon readily available and cost effective HVO Oil Boilers, all mated to energy efficient electrical circulating pumps, wifi enabled heating system controls and automation including load and weather compensation and time and temperature control of individual rooms
Shelford Heating can now offer a total solution to Home and Business throughout Cambridgeshire, and we will continually strive to deliver new Technology in both terms of Reliability, Efficiency and After Sale Support.
David Humm
Managing Director and Business Owner