Gas Safe - 534746
It will be a legal requirement for any operative planning to undertake work in Great Britain after 1 April 2009 to be registered with Gas Safe Register™. All existing CORGI registered businesses will need to have transferred their registration to Gas Safe Register™ by 1 April.
Corgi - 175098
Corgi is undergoing changes on the 1st April 2009, and although still very active within Gas Safety are not the Responsible organisation.
OFTEC - C18
Shelford Heating are a Register Company of OFTEC our Registration number is C18. OFTEC is the Oil Firing Technical Association and is the technical and marketing body for the oil firing industry in the UK and the Republic of Ireland. The aim of OFTEC Training and Registration System is to provide Technicians with Government recognised professional status and competency.
We are a membership organisation for plumbing and heating businesses who want professional support to help them be successful and prosper in an ever competitive and regulated market. We are a not for profit organisation which means every penny we receive is invested back into our company for the direct benefit of our members. Once companies join we find they remain members for the duration of their business careers.
Microgeneration Certification Scheme (MCS) is a nationally recognised quality assurance scheme, supported by the Department of Energy and Climate Change. MCS certifies microgeneration technologies used to produce electricity and heat from renewable sources. MCS is also an eligibility requirement for the Government's financial incentives, which include the Feed-in Tariff and the Renewable Heat Incentive. More information for those interested in installing microgeneration products is available in the Consumer area of this website, while companies who want to become MCS certified should visit the Installer and Manufacturer area of this website.
The Renewable Energy Consumer Code was set up by the Renewable Energy Association. Our aim is to guarantee a high quality experience for consumers wishing to buy or lease small-scale energy generation systems for their homes. The Renewable Energy Consumer Code logo is a sign that the company has agreed to abide by the high standards set out in our Consumer Code.
TrustMark is the Government Endorsed Quality Scheme consumers can rely on for technical competence, customer service and fair trading practices, whatever work you are having carried out in or around your home.
our Registration License Number is 1900939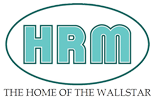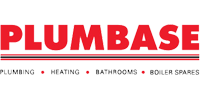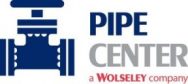 We have been installing Grant Boilers since they came into the UK market, and are one of the leading Manufacturers of Oil Condensing Boilers, they too realise that the Market for Renewable Energy is Important, and now supply solar systems, PV panels for electricity generation, and thermal store that can link a varied array of systems together for optimum efficiencies.
Viessman are a German Boiler Manufacturer Like Vaillant who have been established for many years, and are also leaders in the Innovation of Heating and Renewable Energy Products. Shelford Heating are approved installers and service agents with the added advantage of being able to offer 5 year product warranties for new boilers. Viessmann UK distribute the products from offices in Telford where they also have the state of the art training facilities.
Purmo are just one of many radiator Manufacturers that supply us with a varies array of Radiators, whether they are the standard compact radiators, or the more classic cast iron lookalike right through to designer radiators.
Honeywell domestic controls are at the heart of many heating systems, and provide the automation of time and temperature control to your heating and hot water systems, state of the art product even now allow us to install wireless systems, to very technical bespoke systems.
Grundfos is the Leader in its field when talking about pumping of water systems, from water mains booster systems to low pressure supplies through to pumps for heating and hot water in domestic and commercial applications,even solar systems.